Shodhmanthan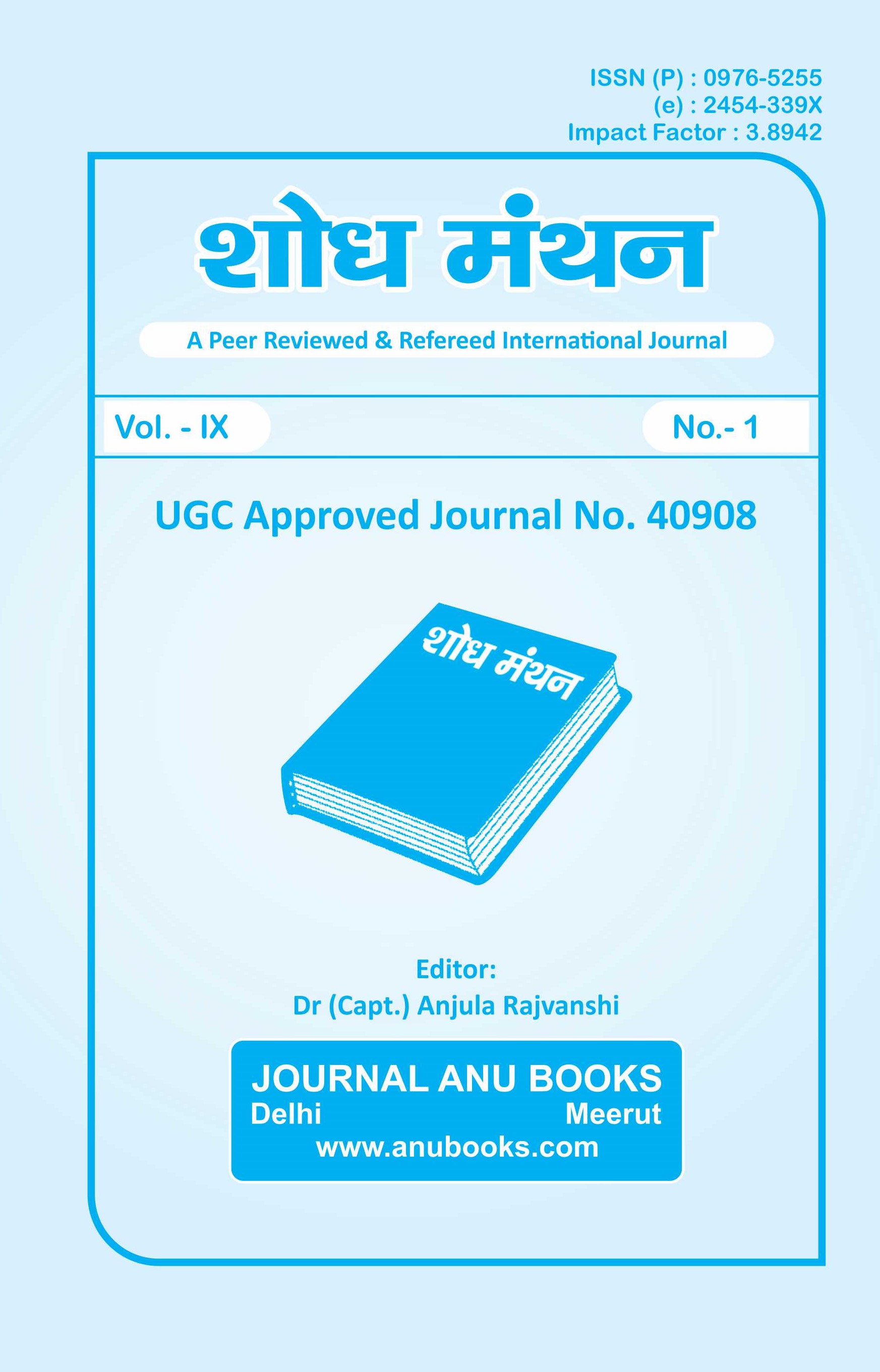 UGC APPROVED No. 40908
शोधमंथन
A Peer Reviewed Refereed Journal in Hindi
---
ISSN: (P) : 0976-5255 (e): 2454-339X
Since 2010 (Print) 2015 (Online)
Online ISSN Certificate Received on 8th July 2015
ICRJIFR Impact Factor 3.8942   (ICRJIFR) 
---
Editor: Dr. Anjula Rajvanshi, Associate Prof. Dept. of Sociology,
RG (PG) College, Meerut, Email: shodhmanthaneditor@gmail.com
---
---
---
Sub: पुस्तकालय विज्ञान, समाज, साहित्य, कला, राजनीति, अर्थ, मनोविज्ञान, गृहविज्ञान, पत्रकारिता, शिक्षा,कानून, इतिहास, दर्शन
---
Quarterly from 2017 onwards: March, June, September & Dec
2017 Vol. VIII     No. 1     No.2      No.3     No.4
---
Subscription 2400/- Annual for Libraries
---
We do not have any subscription for publishing an article.