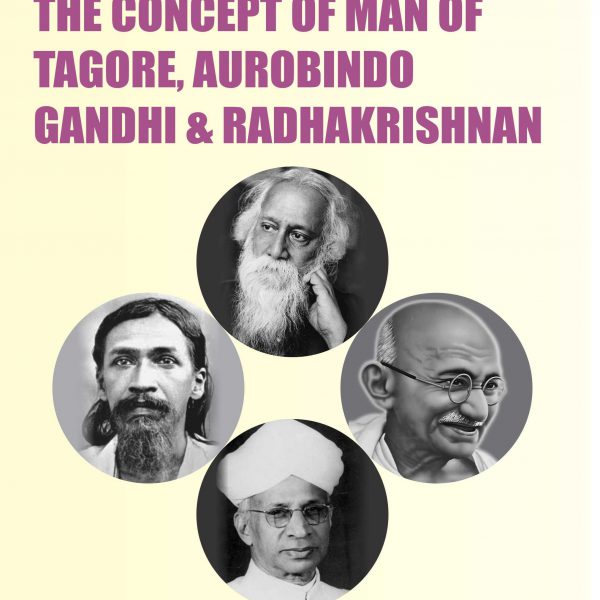 Philosophy & The Concept of Man of Tagore, Auroindo, Gandhi & Radhakrishnan
ISBN: 978-93-82166-36-8
Author: Dr. Chandra Kumar Pattanayak,
Kaptipada College, Nuashahi, Mayurbanj, Odisa.
ABOUT THE BOOK:
The book has dealt with the concept of man in some of the systems of Indian philosophical tradition along with a note on the view maintained in the western tradition. The treatment of the view of man by the thinkers like D.P.Chattopadhyaya and Devatma shows that the author has taken the contemporary thoughts into account.
He deals with Tagore's philosophy and his concept of man with a special reference to the concept of 'Surplus in man". He has also taken the views of the most recent scholars into account on his humanism. He has taken attempt to present a humanistic conception of man in the staunch spiritualistic framework of Sri Aurobindo's philosophy. In this context he has taken the socialistic aspect of man into consideration. He has taken successful attempt to present his view how Gandhi has treated the concept of man in a strong moral background. The author has aptly dealt with the Gandhian view of Swaraj and Sarvodaya and his emphasis on the moral accountability of man is quite significant. Towards the end, he has presented the view that Radhakrishnan's philosophy can be humanistic by a forcible reduction through the concept of Sarvamukti. Here his treatment of the concept of Religious Experience has become quite analytical.
The conclusion presents the understanding that the conception of a man found in the spiritualistic framework of the thinkers can very well be treated as humanistic though their metaphysical stand found to be primarily spiritualistic.